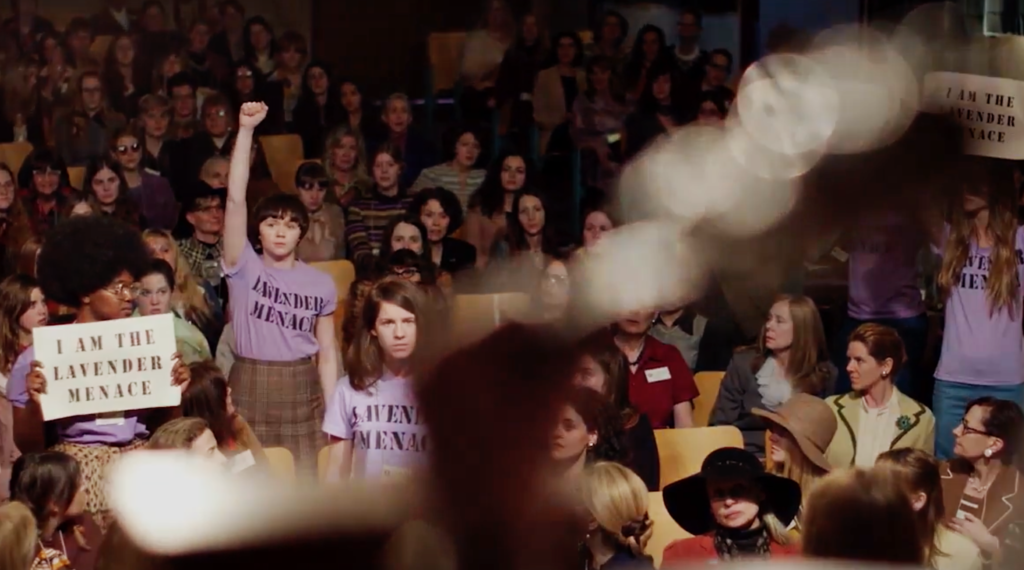 When I heard that ABC was going to do an eight-hour miniseries about the gay rights movement – a sort of Roots for the gays – I was shocked. Dustin Lance Black, who won an Oscar for writing Milk, was shocked, too, when he found out ABC was asking for LGBT-themed pitches. But he went to the meeting and proposed When We Rise, which took ABC's primetime schedule the week after the Oscars (the one that ended with the first gay-themed Best Picture winner). It was an incredible investment of resources to an unflinching and honest portrait of the messy, upsetting, tragic, uplifting and subversive lives of LGBT Americans.
The series isn't as groundbreaking as Roots and not as artful and sublime as Milk, but it's a damn fine docudrama that should make you laugh and cry, make you furious and make you proud. If you missed when it was on live, you're in luck: It's sitting on Hulu in perpetuity.
When We Rise starts in 1972 with young activists converging in San Francisco and ends in 2013 with them celebrating marriage equality at San Francisco City Hall: Cleve Jones, a gay teenager from middle-class Phoenix becomes Harvey Milk's aid and the founder of the AIDS Quilt; Roma Guy, a Peace Corp veteran, starts the San Francisco Women's Building, raises a daughter with her longtime partner nurse Diane Jones and helps usher in citywide health care; and Ken Jones, a black Navy officer and Vietnam veteran runs a homeless center, becomes an addict, and then a central figure of the progressive queer church City of Refuge. All are real people who participated in the making of the series, which is officially "suggested by" Jones' recently published memoir.
Cleve is played by Austin P. McKenzie as a young man, then Guy Pearce. Emily Skegs and then Mary-Louise Parker are Roma, with Fiona Dourif and Rachel Griffiths as Diane. And breakout newcomer Jonathan Majors and then Michael Kenneth Williams are Ken. (Various other historically important people are played by Ivory Aquino, TR Knight, Dylan Walsh, Whoopi Goldberg, Phylicia Rashad and Rosie O'Donnell.)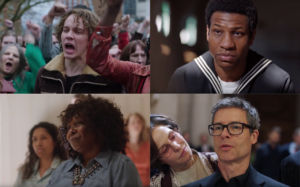 While the resemblances between the younger and older actors are minimal at best, with Cleve's making the most sense and Roma's almost none, the suspension of disbelief is earned over the eight hours of extraordinary plot both historical and melodramatic. As the three young activists get involved in local queer politics, they crisscross each other and find their voices, fall in and out of love, fight the power and each other, and then confront the epic tragedy of AIDS. The four of them survive, the men do it just barely, and then they all experience various forms of catharsis.
That all of these things happened over such a short period of time is amazing, but Black shows how organically they occurred, accidents of history abutting brilliant activism and masses of love and anger. He does not shirk the truth: There is gay sex, gay bashings, deaths from AIDS and fury at the people who let us suffer and die. Black's dramatization occasionally takes shortcuts, both historical and emotional, and a few times the action feels forced and the tears manipulated. I cried through most of the second four hours: the deaths, the marriages, the redemptions. When I posted that on Twitter, Black liked it: He wanted me to cry.
I'm not sure if everyone will cry while watching When We Rise. Those of us who lived through it will likely have profound emotional reactions: the depictions of the events are true enough to, for lack of a better term, trigger floods of memories.
If we're lucky, however, people who didn't know it was all happening or weren't born early enough to participate will see When We Rise and learn something, feel something and develop the empathy, understanding and anger needed to make sure we don't go backwards. You should watch it, and you should watch it with the people who need to see it.
When We Rise
Written by Dustin Lance Black
Directed by Dustin Lance Black, Gus Van Sant and Dee Rees
Starring Guy Pearce, Mary-Louise Parker and Michael Kenneth Williams
On Hulu
Originally published in LGBT Weekly